Importers and Distributors
Sort by: A-Z Newest
Black Mountain Sports sources and distributes distinctive mountain biking equipment for the discerning rider. Together with our independent dealer network we provide the mountain biking enthusiast access to many innovative emerging concepts to enhance their riding experience.
23 Tirrabella St, Carina Heights, Queensland, 4152, Australia
Being the importers of all the products, we sell directly to customers so we save them more money and at the same time providing them with the best service and qualitly products they deserve. Like every business we started with the believe we can convince and change peoples perspective towards quality and not just selling products to make super profits. With 28 years experience in the cycling ferternaty, racing professionally and obtaining practical mechanical knowledge our customers with have the ease of mind knowing that every detail is meticulously looked after. Every products we sell and the partners involved are […]
PO Box 810, Mount Gravatt, Queensland, 4122, Australia
26 Basalt St, Geebung, Queensland, 4034, Australia
BodyTastic has Four divisions. 1. Commercial fitness equipment for Gyms and Clubs. 2. Rehabilitation and Sports Science testing, used in Universities, hospitals, physiotherapists, schools, and fitness centres. 3. "E"-Bikes, recreational, Folding, and Postal "E" Bikes for Postal services. 4. Specialty Transport bikes for moving heavy objects, Airport terminals, large "DC": centres, worksites and Train platforms. All markets can benefit from the Bodytastic range; including the Private, Corporate, Commercial and Government sectors. The international brands represented are Landice from New Jersey, USA. Landice have been manufacturing high quality treadmills and Elliptimills for over 43 years. Monark from Sweden have been manufacturing […]
42 Metropolitan Avenue, Nunawading, Victoria, 3131, Australia
NOTE: In March 2014, Cannondale Sports Unlimited Australia announced that Monza Imports are taking over marketing and distribution of all brands from May 1. 2014.  —– VISION: Our brands will be in every household creating inspired experiences for a fun, healthy world. OUR COMPANY: Cannondale Sports Unlimited is a segment of Dorel Industries, Inc, (TSX: DII.B, DII.A), with three operating divisions, Cycling Sports Group, Pacific Cycle Group and the Apparel Footwear Group ("SUGOI"). With a comprehensive ranges of brands including Cannondale, Schwinn, GT, Mongoose, SUGOI, Charge Bikes, IronHorse, InSTEP, KidTrax, GURU and Cannondale Sports we are motivated by our passion […]
Unit 8, 31-41 Bridge Road, Stanmore, New South Wales, 2048, Australia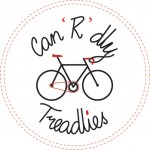 Single Speed & Fixed Wheel Bicycles, CanRdly Treadlies is the distributor for State Bicycle Co Products in Australia
P.O. Box 641, Redcliffe, Queensland, 4020, Australia
Capo? was founded in 2004 in the San Francisco Bay Area of California, a region well known for its rich cycling heritage. The distinctive, European-inspired collection was launched by two visionary cyclists in response to the growing need for a new brand of modern cycling apparel. Capo focuses on meeting the needs of the serious cyclist by providing a complete collection of next-generation, active and lifestyle cycling apparel offering technical performance, superior comfort, and progressive style. Passionate cyclists know that cycling is no longer just a sport-it's a lifestyle. Whether your cycling lifestyle demands contemporary in-line apparel, exclusive custom apparel, […]
PO Box 250, Paddington, New South Wales, 2021, Australia
Imports a wide range of bicycle products including Allay, Azionic, American Classic, Kryptonite, Lizard Skins, MET, Selle Italia, Smith and Topeak.
11b Grand Ave, Camellia, New South Wales, 2142, Australia
Catalyst Imports has been reported as being sold.
Tahmoor, New South Wales, 2573, Australia
Phillips bicycles, tricycles, scooters and unicycles are one of the major brands that the company distributes throughout Australia and around the world. The Phillips brand has provided many generations, an introduction to cycling fun. CPI has continued to build on its strong base of cycle parts and accessories, operating a world wide sourcing policy, aiming to bring the bicycle user in Australia the world's best brands.
55-63 Denbeigh Street, Moolap, Victoria, 3221, Australia