Importers and Distributors
(146)
Sort by: A-Z Newest
Australian supplier of Small Bike Video Cameras
6-8 Waterloo Street, Narrabeen, New South Wales, 2101, Australia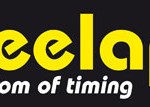 Freelap Australia is the sole distributor of Freelap Timing gates in Australia. Freelap Australia caters for markets such as Cycling, MTB and BMX, Track and Field, Alpine Skiing, Swimming, Team Sports and Schools WHAT IS FREELAP? Freelap is the industry leader in wireless timing systems for training for multiple athletic and sports timing applications such as Ski racing and Snowboard racing, Track & Field, MTB, BMX, Speed training, Agility Drills, Football combine and a variety of other activities that require accuracy and functionality like only Freelap timing can provide! Its accuracy, ease of use and affordability makes Freelap your #1 […]
PO Box 3119, Aberfoyle Park, South Australia, 5159, Australia
We are a young, dynamic company who are quickly establishing a reputation for providing modern fresh designs coupled with the traditional values of quality workmanship and excellent value for money. We make fixed gear bikes, city bikes & traditional Dutch style transport bikes, but we also make bespoke bicycles to order and have partner companies and production facilities all over Asia.
7 Allandale Grove, Belgrave, Victoria, 3160, Australia
Paksport is the exclusive Australian distributor of Ellsworth Handcrafted Bicycles. Our focus is on personalised customer service and offering the best possible support and knowledge to our customers, within a transparent business structure. We love Ellsworth bicycles and aim to help others to enjoy riding these fantastic and beautiful bikes. We welcome enquires from retailers and end users, seven days a week.
PO Box 952, Wentworthville, NSW, 2145, Australia
Based on Sydney's northern beaches, URDI is an Australian-owned importer and distributor of quality European sports and outdoor clothing, particularly the CRAFT range, used by the RADIOSHACK NISSAN TREK racing team, X-SOCKS, X-BIONIC and DIDRIKSONS 1913.
10 Apollo Street, Warriewood, New South Wales, 2102, Australia
Ezyfold bicycles are the world's most amazing folding bicycles. They can be used in the city, saving time and effort. They can be folded up in one second and put into your car for convenient cycling at your destination. Students can cycle to class, office workers to office, in fact, anyone to anywhere, fold the bicycle up in one second and get to where they want to be. A real urban bicycle!
PNL International Pty Ltd, PO Box 1002, Templestowe, Victoria, 3106, Australia
We are the Official Distributors for Garmin, Bonk Breaker, Hincapie Sportswear, Bolle Performance Eyewear and First Endurance. We have been involved in Distribution for the past two decades and have well over 100 years of experience in the Fitness Industry. We represent some of the industry's most exciting brands but customer service is the absolute core focus of our family owned business.
5/87 Jijaws Street, Sumner Park, Queensland, 4074, Australia
Bike Stable Imports is the Australian distributor of handmade frame builder Cyfac and exciting accessories brand Arundel Bicycle Co. These two market leading brands are on their own paths to creating the highest quality products without all the marketing fuss of some of the big players. Their philosophies are simple, create the best and rest will follow.
123 Victoria Avenue, Albert Park, Victoria, 3206, Australia
Jestomic the Creators of "Push Me Home" and many other exciting products yet to be released are an Australian based family business with a history of creating useful innovative items to cater for real needs.The main area of business is associated with children's bikes and relevant bicycle accessories.The team at Jestomic are dedicated to providing quality products that are useful and easy to use. The family business can tap into over 150 years of experience in a range of fields including but not limited to; engineering expertise, entertainment, family care, sporting knowledge, education requirements and customer service.Our philosophy is simple […]
PO Box 2865, Nerang BC, Queensland, 4211, Australia
At Euride we are creating a ground breaking, fun, professional bike business; we source, distribute, market and sell the most desirable European products. We offer cycling excellence through our professional sales people, skillful mechanics, outstanding spin instructors and enviable products. With De Rosa, Bottecchia, Catlike and ITM amongst our exclusive brands, we will ensure you stand out from the crowd.
1a Pattinson Road, Newton, South Australia, 5074, Australia