Importers and Distributors
(147)
Sort by: A-Z Newest
At Euride we are creating a ground breaking, fun, professional bike business; we source, distribute, market and sell the most desirable European products. We offer cycling excellence through our professional sales people, skillful mechanics, outstanding spin instructors and enviable products. With De Rosa, Bottecchia, Catlike and ITM amongst our exclusive brands, we will ensure you stand out from the crowd.
1a Pattinson Road, Newton, South Australia, 5074, Australia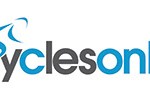 Bicycles Online is the exclusive importer and retailer for the global bike brand, Polygon. We also sell a range of parts and accessories, all through our online store. With highly efficient supply channels Bicycles Online currently supplies large supermarkets, government organisations, hire and fleet companies, with bicycles as well as parts and accessories. 
394 Pittwater Road, North Manly, New South Wales, 2095, Australia
Established in 2002 Joad Sportz Supplies was formed from bicycle industry interest of its owners. It became apparent there was a shortage in Australia of several unique accessories and components in the bicycle industry which then prompted us to form Joad Sports Supplies. It has been and will continue to be a passion of ours and our suppliers to provide our dealers and our customers with difficult to source sports parts and accessories. This has become the catalyst of Joad Sportz Supplies. In our short existence Joad Sportz Supplies have become a popular supply source for US and European and […]
9 Carlisle Street, Wheeler Heights, New South Wales, 2097, Australia
At EightyOneSpices we are committed to bringing you the best componentry the bicycling industry has to offer. We are not about quantity, but rather about best service, be it technical or advice and the best in quality products. All the brands we work with are carefully selected and the components represent what we choose to be riding ourselves in order to achieve the best possible performing bike. Be it in 4X, XC, AM, Enduro, FR, DH, 4X or triathlon or criterium racing, if you want to build or upgrade your own individual bike for your very own personal specific needs, […]
PO Box 22, Meadows, South Australia, 5201, Australia
European Classic Bicycles for Urban Commuters
95 Lawrence Street, Alexandria, New South Wales, 2015, Australia
Being the importers of all the products, we sell directly to customers so we save them more money and at the same time providing them with the best service and qualitly products they deserve. Like every business we started with the believe we can convince and change peoples perspective towards quality and not just selling products to make super profits. With 28 years experience in the cycling ferternaty, racing professionally and obtaining practical mechanical knowledge our customers with have the ease of mind knowing that every detail is meticulously looked after. Every products we sell and the partners involved are […]
PO Box 810, Mount Gravatt, Queensland, 4122, Australia
SRAM: Tweak. Refine. Tweak. Refine. Leap Ahead. Incremental enhancements. Perpetual improvements. Revolutionary Innovation. When advancements are continuously made to every attribute of every component, the result is overall performance that is simply second to none. And to real cycling enthusiasts, there is nothing more gratifying then achieving the ultimate ride. And the best part is we just keep making it better. This is what SRAM is all about. Sure, a casual rider will appreciate solid performance, reliability, dependability and all the standard qualities one would expect. But it's the riders who live and breathe bicycles who love us most because […]
6 Macro Court , Rowville, Victoria, 3178, Australia
Australian Distributor for Agogo Bikes and Agogo Lightweight Bike accessories. Kaliba is a bike company dedicated to offering the Australian market products of the highest caliber. Partnered with the high performance division of a bike and accessories manufacturer in Taiwan we work closely together to build on their 50 year history in the cycling industry. Agogo bikes are manufactured side by side other big brand bikes often twice the price, however our direct distribution model (Kaliba Direct?) ensures that our prices are industry leading. Like the French origins of the word Agogo meaning "in Abundance" Agogo bikes aim to produce […]
692 Military Rd, Mosman, New South Wales, 2088, Australia
We distribute and retail lightweight bike components.
PO Box 1187, Hawksburn, Victoria, 3142, Australia
Niche staff have in depth and invaluable experience with staff members achieving top 20 results in International Road Race Tours, Top 20 in World Cup MTB Racing plus victories in state and National Titles over the years. With this racing pedigree plus their extensive allied experience of bicycle exploring in remote locations around the world, there is a wealth of tried and tested product information available for any Niche Distributions customers to resource. Niche Staff Members are also U.S.A Trained and Certified S.I.C.I. Advanced Bike Fitters, to ensure the finest service available in cycle fitting advice and advanced biomechanical evaluation. […]
Upper Level, 83 parade, Ocean Grove, Victoria, 3226, Australia