Importers and Distributors
(145)
Sort by: A-Z Newest
Esperia Spa Italy which was established in 1989, not only designs and produces its own range of bikes under the trade name of Esperia, it owns many other world famous bicycle names such as: Torpado founded in 1895, Fondriest road bikes, Carratt and 4 US. Esperia Spa's aim is to deliver bicycles that are not only based on ground breaking design and craftsmanship but it is determined to meet the markets current needs and likes. Esperia Spa�s team is rider focused and is made up of creative thinking designers as well as engineers who seek the best innovative concept, materials […]
Unit 2 - 119 Bandara St., Richlands, Queensland, 4077, Australia
Eureka Brands committed to distributing and marketing the best bicycle, fashion & lifestyle accessories and brands. We only work with brands we love. We pay attention to our brands, we know the details of each and every item and, with our partners, we support and promote our dealer stores and local community. Contact us to become a Dealer for Nutcase Helmets, or Po Campo Bicycle Bags.
Suite 76, Garigal Building, Level 2, 23 Narabang Way, Belrose, New South Wales, 2085, Australia
At Euride we are creating a ground breaking, fun, professional bike business; we source, distribute, market and sell the most desirable European products. We offer cycling excellence through our professional sales people, skillful mechanics, outstanding spin instructors and enviable products. With De Rosa, Bottecchia, Catlike and ITM amongst our exclusive brands, we will ensure you stand out from the crowd.
1a Pattinson Road, Newton, South Australia, 5074, Australia
Eurocycles are importers and distributors of premium European electric bicycles – Pedelec – eBikes – as well as premium European bicycle parts & accessories and are an authorised Magura Distributor and Service Agent for Australia. Eurocycles supplies ebikes, parts and accessories to both trade and retail customers. We pride ourselves on a strong service ethic, and in the products that we bring to the discerning Australian market. Our product listings are for stock held within our own warehouse, and are available for immediate dispatch. Our Brands: Gepida, Bosch, Magura, Rixen&Kaul Klickfix, Tubus, Racktime, Hebie, AXA, Nuvinci, Shimano, Mounty Special, Stringbike
Unit 21, 2 Chaplin Drive, Lane Cove, New South Wales, 2536, Australia
At Everest Sports we have a dedicated team, all of whom are end users of the products we distribute and who are equally passionate about participating in sporting events and personal adventures in Australia and around the globe. Everest Sports started as a small business in 2001 distributing outdoor media to retailers. Today we are a fully Australian owned and operated wholesale distributor of quality cycling and outdoor products. This encompasses everything from media products to clothing, nutrition, top end running and cycling accessories and a comprehensive sportscare and injury range. We take pride in sourcing products that are the […]
PO Box 5134, Garden City, Victoria, 3207, Australia
Ezyfold bicycles are the world's most amazing folding bicycles. They can be used in the city, saving time and effort. They can be folded up in one second and put into your car for convenient cycling at your destination. Students can cycle to class, office workers to office, in fact, anyone to anywhere, fold the bicycle up in one second and get to where they want to be. A real urban bicycle!
PNL International Pty Ltd, PO Box 1002, Templestowe, Victoria, 3106, Australia
We are the distributor of Falco Bike in Australia, Falco Bike is a new Chinese brand which made Hi-mod Carbon and Titanium framsets and carbon wheelsets Update 2016 – Broken website link removed. Business may no longer be active
Tian Ye Roadstar, 28/17 Lorraine Street, Peakhurst, New South Wales, 2210, Australia
We are the Official Distributors for Garmin, Bonk Breaker, Hincapie Sportswear, Bolle Performance Eyewear and First Endurance. We have been involved in Distribution for the past two decades and have well over 100 years of experience in the Fitness Industry. We represent some of the industry's most exciting brands but customer service is the absolute core focus of our family owned business.
5/87 Jijaws Street, Sumner Park, Queensland, 4074, Australia
54 O Malley Street, Osborne Park, Western Australia, 6017, Australia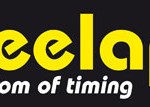 Freelap Australia is the sole distributor of Freelap Timing gates in Australia. Freelap Australia caters for markets such as Cycling, MTB and BMX, Track and Field, Alpine Skiing, Swimming, Team Sports and Schools WHAT IS FREELAP? Freelap is the industry leader in wireless timing systems for training for multiple athletic and sports timing applications such as Ski racing and Snowboard racing, Track & Field, MTB, BMX, Speed training, Agility Drills, Football combine and a variety of other activities that require accuracy and functionality like only Freelap timing can provide! Its accuracy, ease of use and affordability makes Freelap your #1 […]
PO Box 3119, Aberfoyle Park, South Australia, 5159, Australia