Exclusive Bicycles Network Australia Cycling Caps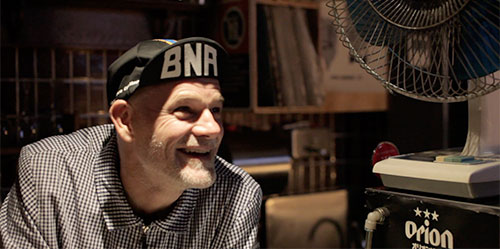 Quality USA-made BNA Cycling Caps with blue and yellow ribbon on 100% black cotton. The peak features silkscreen printed custom BNA lettering and the sides "Learn, Share, Love Cycling".
Extremely comfortable one-size-fits-all with a broad elastic strap inside that really sets this apart from cheap and nasty cycling caps, we have made sure that this is a well-made quality cycling cap. Don't forget, it fits comfortably under your bike helmet for sun and wind protection.
Price: $24.50 each including P&P (Aus-wide)
ORDER YOUR BNA CYCLING CAP
It is simple, place your order request per email, include the number of caps, your delivery address and preferred method of payment (bank transfer or paypal) and instructions will soon follow: info@bicycles.net.au
Legals:
Payment is in advance, first on receipt of payment will the order be processed and delivered. Prices listed are in Australian Dollars and include GST and delivery within Australia.
Information you provide will not be sold or shared.
For orders outside of Australia you can calculate the postage price here.
For questions, please email or you can raise your question in the BNA Australian Cycling Forums.