Review: F3 FormMount the versatile mount for bike computers, lights and cameras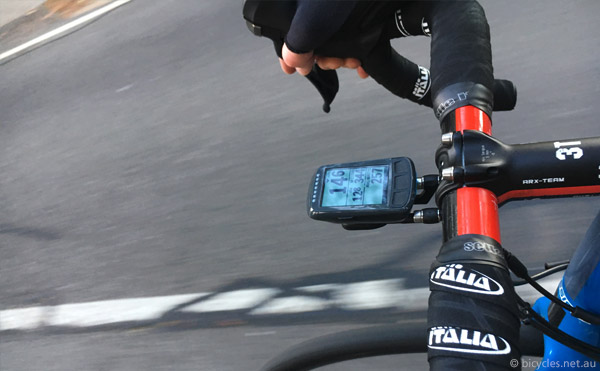 The range and variety of mounts for bike computers, lights and cameras is bewildering. Once you think that you finally have an overview, you then have work out which ones actually fit on your stem or handlebars, it can become a real drama. I find that there are usually some key compromises you have to accept with most mounts to be able to fit your setup; it is too bulky or awkward, it takes up valuable space on the handlebars or worse still, they put the electronics in a position that just doesn't work well. Positioning is particularly crucial for cycle computers. The FormMount from F3 cycling promises to solve all of these problems while looking good at the same time.
F3 Cycling & the FormMount
The brand name F3 is derived from the design philosophy "Form Follows Function". F3 Cycling first launched the FormMount on Kickstarter in late 2016 and managed to secure 740 backers making it a success. Continued development of the FormMount saw some minor changes to the original design (beefing up the insert and modifying the securing bolts) and the retail version which I have for review includes these improvements.
The FormMount is designed to accept Garmin, Sigma Sport & Wahoo devices along with any others that utilise the same ¼ turn style fastening. Lezyne for example has a license to manufacture their own FormMount version to suit Lezyne products. Towards the end of the Kickstarter campaign, F3 also created a mounting solution for mobile phones and later also designed a camera/light combination base. The FormMounts are available in long arms (standard) and a short arm version while can better suit riders with small computers. For a touch of bling, you can pimp your FormMount with coloured 'chips' that fit between the upper & lower bosses.
Keeping it Simple
It works! It's that simple. The design of the FormMount accommodates 5 different mounting positions on just about every 4-bolt stem imaginable, and 12 length increments to really dial in the position for the computer that you have. Do you need to change your stem because you have tweaked your position? No problem. The FormMount is adaptable so can suit different bolt spacing on the face-plate. Aero handlebars are also not a limitation; the FormMount doesn't require any real estate on your handlebars because it mounts onto the faceplate of your stem.
This versatility allows you to discover the setup that works best for you. After a few trial positions, I settled on the lower out-front position; this position sets the computer within my field of vision, it is semi aero, and easily accessible during the ride when I am inclined to start pressing buttons on the bike computer. I was able to alter the distance of the computer to the stem. This is performed by adjusting the position of the mounting bosses on the arms of the FormMount, which means the bike computer position, can be set nice and snug.
First class Engineering design & execution
Over time, I've come to appreciate not only when a product works well, but also when it's designed and executed well. The minute I sat down and got intimate with the various components that make up the FormMount, the design really captivated me. It's not a simple design in terms of manufacturability, but it is purpose designed to provide the advantage in functionality and setup flexibility.
All bike mounts come with compromises but given the breadth of stems and computer and electronics designs and sizes, the main complaints are overcome with the FormMount.

Example of the Wahoo Bolt standard mount which allows a single mounting position

Adjustable length and positioning with the F3 FormMount
As an example, I recently changed over cycle computers and this meant that my old mount was obsolete. Some handlebar mounts really only suit one device. But like a universal remote control, the FormMount can be a single solution for most bikes and devices.
Camera/Light mounting base
One of the optional upgrades for the FormMount is a replacement 'base' with the universal GoPro style mount that allows the fitment of a small action cam or a light for night riding.
My Sony ASR20 camera was easy to mount, but it is now a fairly old camera so it put the FormMount to the test as it is larger and heavier than some of the current generation action cameras like the GoPro Hero5. While the flexibility in mounting can be an advantage, this flexibility also exposed a drawback of the design when mounting heavier electronics such as the Sony Action Cam.
The video quality suffered from vibration distortion (rolling shutter), even on relatively smooth roads. The mounting arms and connecting parts allow too much flex and even image stabilisation was rendered ineffective. While it gives you a very nice camera position, my verdict is that your camera has to be superlight otherwise the video capture will be disappointing.
Nitpicking
I could probably conclude my review now however the this is the type of cycling accessory which I would describe as an investment at $99.40. It is worthwhile covering a few more details because you are trying to determine whether the FormMount meets you needs at at the price want to be certain it is the right choice.
One minor challenge which some riders may face is that the installation and final setup is a bit fiddly. There are tips on the F3 page but you will discover that it's not as straightforward as a bar mounts. In the grand-scheme this may simply be a minor inconvenience but don't plan to install the mount a minute before you are due to depart on your bike ride.
I tried several different positions and this revealed another issue, albeit minor. In order to change positions, there are 3 screws that need to be removed. The small size means that they are not easily replaceable, so take care! I dropped one screw and it took me 5 minutes to find it. Other mounts with large hex bolts are comparatively easier although their limitation is that they only allow a single mounting position. As there are a few different removable parts, if F3 provided a service for spare parts this would be reassuring for riders. The Australian importer Full Beam has confirmed that they have a complete range of spare parts available.
The final issue is noteworthy and is the fixed 'tilt angle' of the mount which affects the angle at which a cycle computer is positioned. Unlike a handlebar mount which can be tilted, the FormMount I reviewed has a fixed angle which was determined by F3 Cyling who calculated the angle of the steering tube and stem angle/positioning. It should fit most riders but as bikes have different geometries, if your frame geometry deviates too far, you may experience a less than optimal viewing angle. At the time of publishing, F3 Cycling have informed me that they have this issue onboard so they may have a solution for variable tilt in the future.
I setup the FormMount on my Kenisis Racelight with 3T ARX 60 stem. The result is that my mount and cycle computer was angled 11 degrees from horizontal, which I found to be perfect.
Overall thoughts on the FormMount
The F3 FormMount is $99.40 delivered (directly from distributer Full Beam Australia) which is a hefty investment. Tthere are sme basic cycle computers available at the price that come with a very useable, if not chunky, handlebar mount. So really, the FormMount is truly a discretionary purchase, but one that is head and shoulders above the others that are on the market.
It's not the lightest nor cheapest option out there, but at the same time, there are no others that provide the same level of engineering, adjustability, capability nor an almost universal fitment range, all in the single package. It is capable of adapting to stem changes, computer changes and can even be colour coded to your bike. It can be easily adapted to carry a camera or light with the additional mount, or even if your heart desires, the mobile phone!
As a result, the F3 FormMount the type of product that can provide a return on investment with its longevity and better suitability over the generic handlebar mounts for cycle computers and bike lights.
You can purchase the FormMount from your local bike shop or online from the distributer, Full Beam Australia: fullbeam.com.au