Brands and Manufacturers
(735)
Sort by: A-Z Newest
Vertebrae gear and brake lines are the ultimate upgrade for cable-operated bicycle brake and gear systems. We use the very latest technology and exclusive, advanced materials to create products that will outperform and outlast everything else with absolutely minimal maintenance. Vertebrae ultimately requires less attention than the competition, not more. The world's most advanced cable housing.
7 Scarborough Street, Bundeena, New South Wales, 2230, Australia
At Curve Cycling we strive to give fellow riders new and exciting experiences via our Wheels and Frames offerings. We deliver products that go beyond the "honey moon period" and keep performing during it's expected lifecycle. We develop, test and carefully source high specification components from countries such as Australia, China, Taiwan, USA, UK, Belgium and Germany. Each Curve product is made specifically for Curve according to Curve specifications. 
36 Bond St, Abbotsford, Victoria, 3067, Australia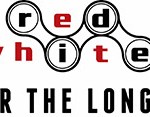 We are a long distance cyclewear brand who are committed to providing cyclists the necessary apparel to suit their long distance riding needs.
Ang Mo Kio Ave 10, Block 558 #11-1770, 560558, Singapore
Technical Performance apparel for the elite cyclist, produced ethically, using recycled materials without compromise on quality. High end finishes combined with odour-eating nanotechnology make this the brand of choice for those who only want the best. Ride in style and comfort while your tyres tread lightly on the earth.
PO Box 334, Lane Cove, New South Wales, 2595, Australia
Designers of carbon cycling components
14 Argyle Close, Hughesdale, Victoria, 3166, Australia
Single Speed & Fixed Wheel Bicycles, CanRdly Treadlies is the distributor for State Bicycle Co Products in Australia
P.O. Box 641, Redcliffe, Queensland, 4020, Australia
Henty is a Tasmanian company named after a remote region on the rugged west coast of Tasmania, Australia. Frustrated with the lack of products available for transporting business wear, Jeremy Grey and Jon Gourlay conceived the Wingman – a multi purpose bag that enables easy and versatile all weather commuting and travel for active men and women. It took the guys two years to finish Henty's flagship product, which hit the market to rave reviews in 2012. Henty has now turned its attention to developing more products which maintain the same focus on functionality, quality and aesthetics. Jeremy and Jon […]
GPO Box 1380, Hobart, Tasmania, 7000, Australia
SwiftCarbon is a new kind of bicycle company born of a genuine love and passion for cycling. Our goal is to deliver the best bikes we can at sensible prices. We're not interested in building a brand around a place or a person – we'll go wherever we need to go and hire whoever we need to hire to meet our goals, tapping into the best design, engineering and manufacturing talent around the globe. SwiftCarbon is a clean-sheet company, structured around what we believe is the most effective way to produce high performance carbon fibre bicycles. SwiftCarbon is the concept […]
Somerset Road, Green Point, Cape Town, 8001, South Africa
Nutcase Helmets are the most fun a helmet ever had! Nutcase has re-defined helmets for Street, Water, Snow and Toddlers with unique, quality designs that people love to wear. The Nutcase revolution has taken the world by storm since 2005. Eureka Brands introduced Nutcase Australia in 2008 providing a highly-sought after line which is heavily supported by print, social media and online support for independent bicycle dealers, children's and speciality stores across the country.
Suite 76, Garigal Building, Level 2, 23 Narabang Way, Belrose, New South Wales, 2085, Australia
Chicago industrial designer Maria Boustead hatched the idea for our functional and versatile bags back in 2009 when she couldn't find a bag practical enough to attach to her bike for her work commutes and stylish enough to take into her office. "Why hasn't any company thought to do this yet?" she wondered, and then decided to solve the problem herself. Since then, the brand has grown to be a celebration of the active urban lifestyle by offering bike, yoga and casual travel bags built for experiencing the richness of city life – and looking good while doing it. For […]
700 N. Carpenter St, Lower Level, Chicago, Illinois, 60642, United States of America