Bicycle User Groups
(33)
Sort by: A-Z Newest
We are working to improve cycling
PO box 5549, Mordialloc, Victoria, 3195, Australia

The Illawarra Bicycle Users Group inc. (iBUG) represents local people who enjoy cycling. Members very in cycling skills, age, fitness level, motivation for cycling and style of bike. We ride for a variety of reasons – fun, exercise, sport, leisure, commuting and touring. iBUG is also involved in cycle advocacy: lobbing for improvements to cycling facilities, the environment and cycling safety. We liaise with Wollongong and Shellharbour Councils, write submissions and are happy to work with others in the local area on cycling issues.
61 Church Street, Wollongong, New South Wales, 2500, Australia
The Central Coast Bicycle User Group (CCBUG) leads regular weekend rides covering the best locally known routes the Central Coast has to offer. CCBUG works with the Central Coast Council, the RMS, other NSW government bodies & Bicycle NSW to help improve the environment for people who ride bicycles on the Central Coast. We are the voice for people who ride bicylces on the Central Coast. CCBUG was formed in 2012 to promote the use of bicycles for transport and recreation, as a means to improve quality of life and protect the environment.
Gosford, New South Wales, 2250, Australia
Bike Marrickville is a volunteer-run not for profit group of local residents promoting cycling and improving the local environment. Bike Marrickville advocates for everyone who rides or would like to ride a bike in and around the local government area of Marrickville in Sydney's inner west. The objectives of Bike Marrickville are: To promote cycling for transport and recreation as a means to improve quality of life and protect the environment. To promote education of cyclists and other road users in the interest of road safety. To advocate enforcement of the rights and obligations of cyclists. To advocate engineering and […]
Marrickville Town Hall, Marrickville Rd, Marrickville, New South Wales, 2204, Australia
Global Cycle Rides are creating group road rides, including or excluding premium road bike rentals, in all major cities around the world for serious cyclists who want to escape the business meetings or main tourist traps. Complete the rider profile with bike measurements, book a ride in the city you are travelling to & GCR will do the rest. You bring cycling shoes, pedals & ride kit and we provide a quality pre-fitted road bike, helmet, experienced & fully insured local ride leader.  The next time you travel, book your GCR ride.
20 Terrace Rd, Killara, NSW, 2071, Australia
The Fraser Coast and Hervey Bay is a great place to enjoy on two wheels. Come and pedal your way to health and fitness while making some great friends along the way. The Club currently meets every Saturday with seven categories of group rides. No matter what kind of bike you ride or if you wear lycra or not, there is a ride group/level for you. We will help you with rides and routes that will increase your fitness, skill and confidence. Each group has a leader and a sweep ensuring that nobody gets left behind. The club prides itself […]
PO Box 7492, Urangan, Queensland, 4655, Australia
Pelofy is no longer operating Discover new local rides, plan a ride with friends, pick up the wheel of that fast bunch or join a gran fondo. Pelofy makes it easy to plan your riding & discover new rides. Pelofy is a local, community driven network to discover, plan & share your riding. We're bringing the social aspects of cycling together in a web & mobile app, allowing you to discover new rides, organise your group and meet new riders. We'd like you to join us.
West End, Queensland, 4101, Australia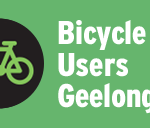 Bicycle Users Geelong Inc. is the cycling advocacy group for the Geelong Region. We liaise with local authorities such as VicRoads, City of Greater Geelong and other groups which provide infrastructure for cyclists to make sure that what is provided is suitable and adequate.
P.O. Box 7521, Geelong West, Victoria, 3218, Australia
Darebin Bicycle User Group is one of Melbourne's largest and most active cycling groups.
PO Box 362, Northcote, Victoria, 3070, Australia
Monash University Community Bicycle User group (McBUG) provides a forum for all alumni, student and staff cyclists (Commuter, recreational and sport) from across all Australian Monash University campuses (Berwick, Caulfield, Clayton, Gippsland, Parkville,and Gippsland) and associated communities to meet and greet. The group coordinates and works with a range of associated organisations across the various University campuses including but not limited to: the Monash Student Association, Monash Sport, and the Bikery, a co-operative bike repair facility run by volunteers. Activities include cycling breakfasts, providing information and advice on cycling routes to campuses, awareness of bike security and the encouragement of […]
Monash University, Clayton Campus, Wellington Rd, Clayton, Victoria, 3800, Australia