Bicycle User Groups
(33)
Sort by: A-Z Newest
Ashfield Bicycle Group is for people who want to see things get better for cyclists in the Ashfield area. We meet monthly to plan our activities We run regular rides for people wanting to learn more about getting around the area by bike We work with Ashfield Council to improve road facilities and cyclepaths We work on projects with other local bicycle user groups and Bicycle NSW We don't receive any government funding We aren't aligned with any political party
131 Smith Street, Summer Hill, New South Wales, 2287, Australia
BARBUG is a social cycling group based in the Wolondilly shire, south west of Sydney. Quiet rural roads, wonderful scenery, farm-gate produce and close proximity to Sydney makes Wollondilly a fantastic place to cycle. We have rides to suit every cyclist.
Bargo, New South Wales, 2574, Australia
The Bathurst & District Bicycle User Group is no longer operating.
PO 1827, Bathurst, New South Wales, 2795, Australia
BayWest BUG is a Bicycle Users Group covering the area of City of Hobsons Bay and City of Wyndham. We are a non-profit organisation dedicated to improving local conditions for cyclists. For the path pedaller 18 years and older interested in fun, friends, and coffee, we offer a variety of social rides each month, suitable for most abilities. There are a mix of rides in terms of the locality, the distance and the terrain.
Laverton Community Hall, Laverton, Victoria, 3028, Australia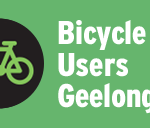 Bicycle Users Geelong Inc. is the cycling advocacy group for the Geelong Region. We liaise with local authorities such as VicRoads, City of Greater Geelong and other groups which provide infrastructure for cyclists to make sure that what is provided is suitable and adequate.
P.O. Box 7521, Geelong West, Victoria, 3218, Australia
Bike Love Corral in Newcastle is connected with the NUBUG's Push Bike Library – Borrow, Trade, and fix Push Bikes at NUBUG's Bike Love Corral and the Bike Library. Newcastle bike activism groups promoting pushbikes as happy, ethical, and safe sustainable transport. Become a member to help pressure authorities for safer cycle/walking in region. Trade in or cash or buy/borrow 2nd hand bicycles /parts/accessories or fixing. Donate bikes/parts. Traffic skills workshops(stop car annoyance)
University of Newcastle, Callaghan, New South Wales, 2308, Australia
Bike Marrickville is a volunteer-run not for profit group of local residents promoting cycling and improving the local environment. Bike Marrickville advocates for everyone who rides or would like to ride a bike in and around the local government area of Marrickville in Sydney's inner west. The objectives of Bike Marrickville are: To promote cycling for transport and recreation as a means to improve quality of life and protect the environment. To promote education of cyclists and other road users in the interest of road safety. To advocate enforcement of the rights and obligations of cyclists. To advocate engineering and […]
Marrickville Town Hall, Marrickville Rd, Marrickville, New South Wales, 2204, Australia
BrimBUG is a Bicycle User Group based in the City of Brimbank. We are a non-profit organisation, dedicated to improving local conditions for cyclists. We conduct free rides of varying levels every two weeks.
St Albans Campus, Victoria University, Brimbank, Australian Capital Territory, 3021, Australia
The Brisbane Central Business District Bicycle User Group (CBD BUG) is an organisation of city cyclists, representing and articulating the interests of the very large number of Brisbane residents who commute or ride bicycles to, from and within the Brisbane City Centre.
GPO Box 2104, Brisbane, Queensland, 4001, Australia
The Burwood-Strathfield Bicycle User Group, also known as BurstBUG is no longer in operation.
PO Box 255, Burwood, New South Wales, 2805, Australia