Cycling Tours
Sort by: A-Z Newest
Established in 2002, Solo Bike specialises in European cycle holidays including the Grand Tours and Gran Fondo events. Our vast knowledge and experience of Italy and now France benefit those wanting more than a trip that clocks up kilometres and tired legs. Our trips include some of the best scenery, food and wine experiences and authentic accommodation Italy & France has to offer. With over 10 years experience you will feel confident to relax, enjoy and of course immerse! Solo Bike now has its own recreational road cycling team – Team Solo Bike. The Team will provide a professional, supportive, […]
6/4 Edgar Rd, Glen Iris, Victoria, 3146, Australia
Sierra Sports & Tours has designed a series of road cycling and triathlon based tours for the active Spain-bound traveller. The amazing sights, high mountains, rich history and mild climate helps Spain set the perfect backdrop for you to put your love of road cycling or triathlon participation to the test.
PO Box 8131, Croydon, Victoria, 3136, Australia
Castril, Granada, n/a, Spain
Siciclando Active Holidays – Enchanting bike tours of Italy — guided and self-guided options! Peaceful routes. Interesting side tours. Beautiful picnics. Italian-owned and operated for over ten years. A 31% return guest rate means we're doing something right.
43 Wren Crescent, Bushey Heath, Hertfordshire, WD23 1AN, United Kingdom
Shebikeshebikes is the friendly bike hire and booking company on the Otago Central Rail Trail. We specialise in creating itineraries to meet your requirements be it small group or large. We take the hassle out of planning a trip on the Rail Trail and you'll find our itineraries are fully cost itemised and extremely competitive.
11 Wilson St, Omakau, Central Otago, New Zealand, 9320, New Zealand
Peace Main Avenue, Building No. 3, Ulaanbaatar, Mongolia, 28, Mongolia
Bolshoy Trehsviatitelsky per. 1 entrance.3, Moscow, Russia, 109028, Russia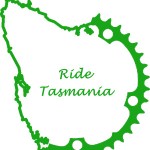 We are a website that provides information to help plan a Tasmanian mountain bike experience. Includes trail info & maps, accommodation, bike transport options, bike shops and hire.
PO Box 58, Riverside, Launceston, Tasmania, 7250, Australia
Ride and Seek specialise in bicycle tours which do more than just take you from A to B. We pride ourselves on tours thought out in the greatest detail so the cyclist can not only see and ride some of the greatest roads in Europe, but also visit some of the most spectacular sites as well. Providing a cultural insight into the areas we visit both historically and gastronomically is central to what we do.
57 Railway St, Cooks Hill, New South Wales, 2300
Since 1993, ROC has been combining mountain biking with four wheel driving in order to cater for those adventurers who crave more than just a 'bus tour' and more than just a 'cycle tour'. Whether you have just taken up riding or enjoy cycling on a regular basis, ROC are sure you will be more than happy with these unique itineraries. Our ROC guides delight in supplying fully supported bicycle itineraries, which ensure a unique hassle free holiday unrivalled in this big beautiful country. We hope you find your perfect bicycle holiday in Australia right here!
PO Box 83, Cronulla, New South Wales, 2230, Australia